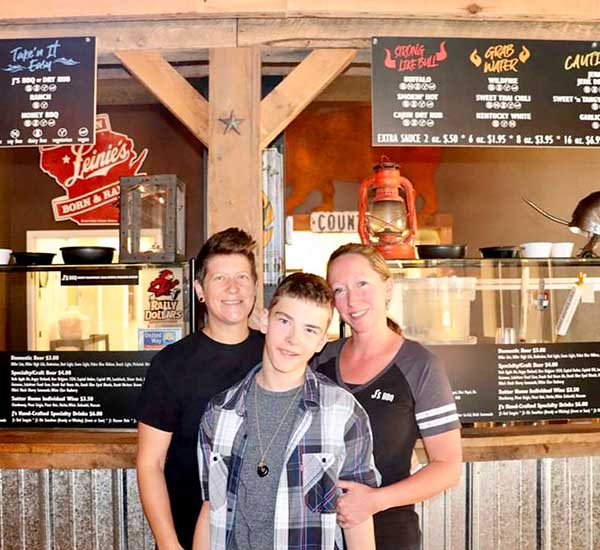 J's BBQ Ripon, WI
Our Story
Our small, special needs, women-owned & operated business began in October 2014 in Ripon, Wisconsin. The name "J's BBQ" was inspired by my biological son, Jadon~ whom suffered a stroke at birth in 2007, and later developed Cerebral Palsy & a Grand Mal seizure disorder. For anyone who knows Jadon, he is a light and a presence that exudes spirit, hard work, perseverance & kindness. He is a one-in-a-billion souls, who brings good people together, offers hope in difficult situations & always wants what's best for others. Selfless, in other words. He IS what most strive to be, and we are honored to be his mothers.
J's BBQ was given a "chance" by a local bank, on a $30,000.00 good Samaritan loan. From that opportunity, J's BBQ blossomed into a community-based restaurant welcoming all walks of life with a friendly smile, a warm heart & food that made the tastebuds go wild! Within our first year, we started receiving state-wide catering inquiries that led to a booming catering business feeding National Guards throughout Wisconsin, as well as private, corporate & family events. J's BBQ became a household name, a positive energy when you caught wind of the events we catered and the lives we touched. J's BBQ became respected and sought-after throughout the Midwest and beyond. We had created a mini empire, a registered trademarked brand, while proudly exemplifying how passion for the industry; and the undeniable commitment to provide for your family, can result in growth that exceeds your wildest dreams!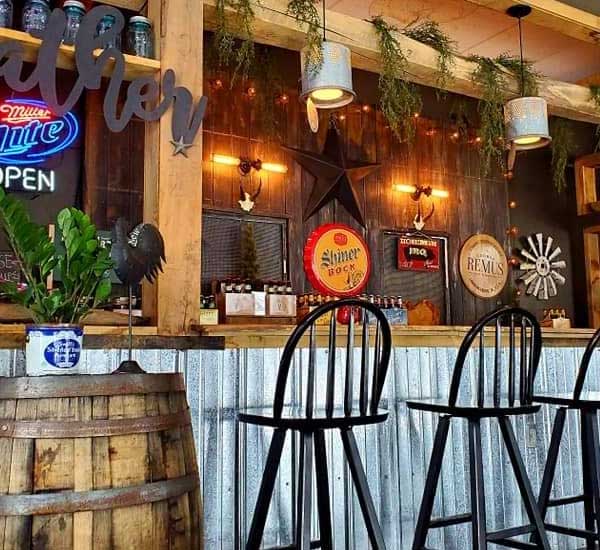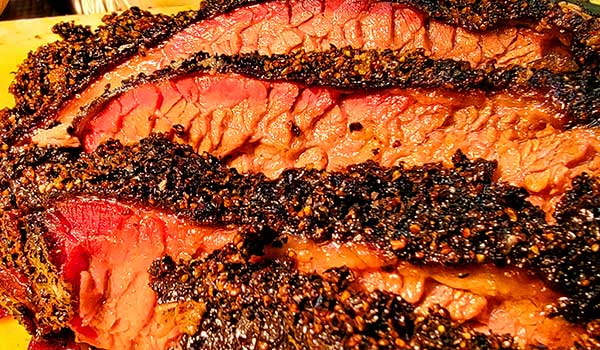 Our roots only helped facilitate our entrepreneurial spirit, passion and drive for the industry. Jen grew up in the Northwoods of Rhinelander, Wisconsin working in a prominent Supper Club kitchen and shadowing the art of some of the most talented chefs she'd ever known. Her education provided her with a Business and Sports Rec Management degree that only further propelled her ability to manage a high complexity kitchen, and the J's team while encouraging, training and promoting a positive work environment.
I grew up moving around the country my entire life. My Father's Corporate positions introduced us to food, people, places and cultures of every sort. I earned my Bachelor of Science Degree in Nutrition/Food Science, and later earned my Master of Science Degree in Human Nutrition. I applied life and educational experiences throughout the hospitality and restaurant industries, and it only further accelerated my love for service, innovative food, scratch recipes and public relations.
Collectively, Jen and I obtain over 50 years of experience and we believe it's always proven to be our key to success. Being the mothers of the most amazing young man propelled our drive & passion to be our best in order to provide a lifeline and future for and with Jadon.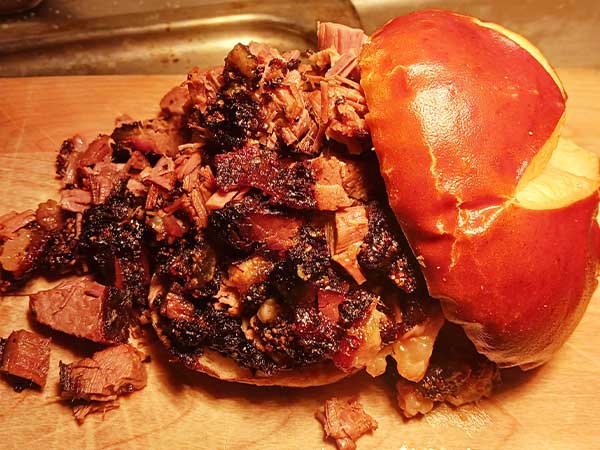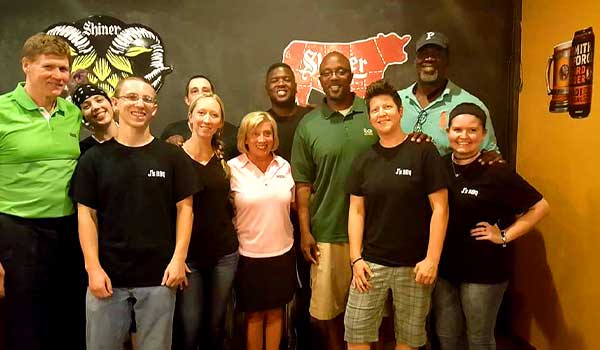 Our objective and ultimate goal was to create a respectable, recognizable brand that represented family, community, inclusivity, diversity & hospitality at its BEST! We would create a line of beloved products for the marketplace at large, that would provide a better balance for our special needs family. It's 2023, and we are proudly and diligently working to build upon that goal!
We are dedicated to building positive relationships with manufacturers, co-packers, retailers, wholesalers & customers across the Midwest and beyond. We strive to make J's BBQ a desired brand and product line throughout the foodservice industry & in homes across the Nation. We are forever grateful for the support, love and dedication of our customers, families, friends & team members. We would not be where we are today without each and every one of you!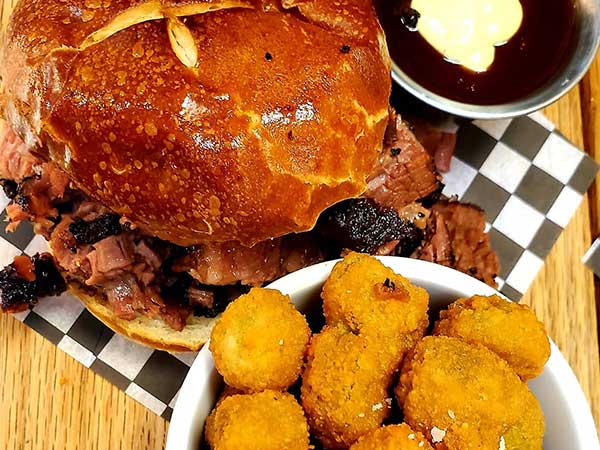 J's BBQ Ripon, WI
Timeline
J's BBQ was founded in Ripon, Wisconsin
Established State-Wide Catering Services, including meals for the National Guard
Relocated business to downtown Ripon at 333 Watson Street
Added on 329 Watson to venue, and Opened "The Other Side" a whiskey/bourbon bar with full table service, Education-based tastings & live music
Incorporated Online Ordering, curbside pick-up & Door Dash services
Incorporated a "Country Store" showcasing retail-ready sauces, homestyle sides, smoked meats & more
Launched our first product into the marketplace: Kentucky White
Closed the doors to J's BBQ to re-focus time and efforts on developing relations with co-manufacturers, Midwest Distributors & National Distributors
Became a vendor of Sysco Foods for the Foodservice Industry
Opened "J's SAUCE HUB" at 329 Watson Street: Retail & Wholesale fulfillment
• J's PIT Stop: Opening September 2023!
• Shopify: Coming Soon!
• Delivering Cheese for Smiles™
J's BBQ Ripon, WI
Gallery
J's BBQ Ripon, WI
National Guard
Since 2014, J's BBQ has the honor of providing meals for following
Wisconsin National Guard Cities & More as We Keep Growing:
J's BBQ Ripon, WI
In the Community
J's BBQ Ripon, WI
In the News!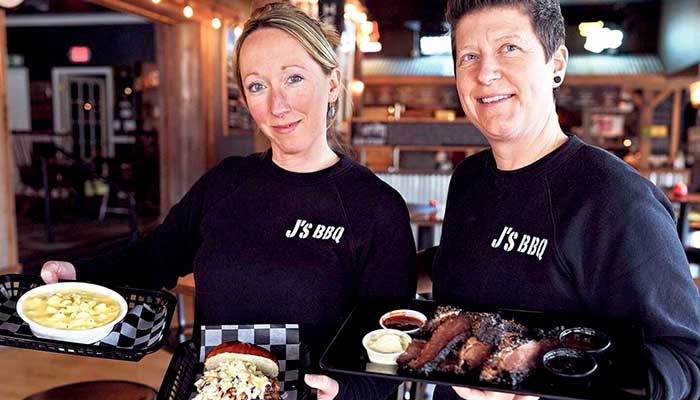 J's BBQ will reopen its doors after closing last December
J's BBQ is set to rejoin other restaurants on Watson Street with a reopening in mid-September, according to owners Jen Rintelmann and Susan Reiterman.
Public demand and expanding opportunities have combined to enable for a rebirth of the popular barbecue spot...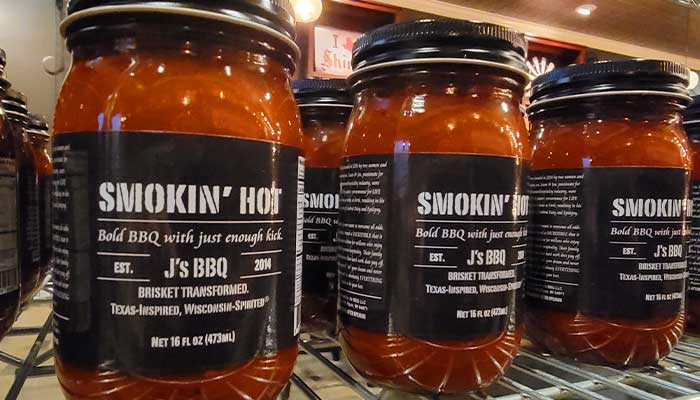 As a restaurant, J's BBQ has collected fans since it opened in 2014. But when owners Susan Reiterman and Jen Rintelmann and their son Jadon (the "J" in "J's") bottled and vacuum-packed their menu items for sale in a "country store" during the height of the pandemic, it proved a perfect testing ground for a pivot away from the stresses of the restaurant business. And now, with placements in 15 stores, vendor status with Sysco and agreements with a pair of Wisconsin-based co-packers, Ripon's sauciest food entrepreneurs are poised this month to reinvent themselves as manufacturers...