Sit down, relax, and dine with us at J's BBQ; every bite tells a story of smoky perfection. Our meats are proudly smoked in-house daily to tender, flavorful perfection. The brisket, a harmony of tender meat and tantalizing crust, is a testament to the artistry of barbecue.
Accompanying these stars is our baked beans, a blend of sweetness and smokiness that adds depth to your meal. As you step into our haven, the welcoming and tantalizing smokey venue wraps you in warmth, setting the stage for shared moments and hearty laughter.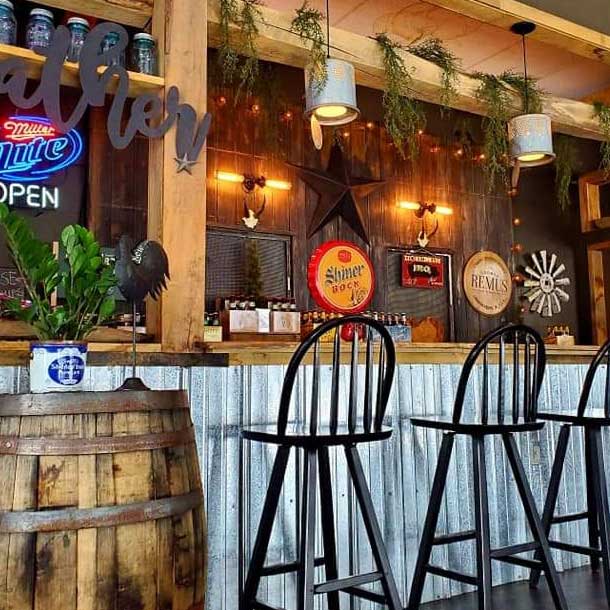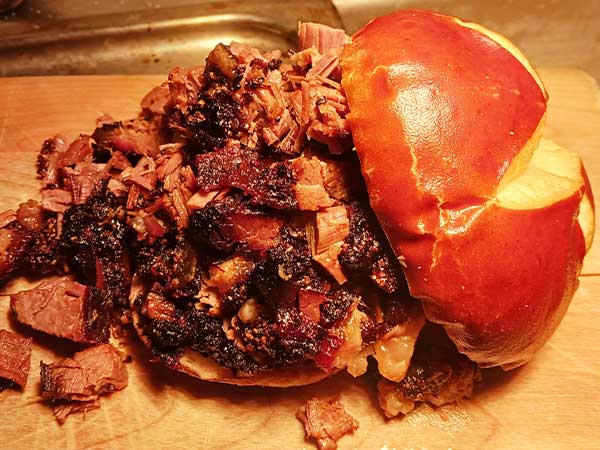 Indulge in BBQ bliss with our carryout service! Enjoy succulent pulled pork sandwiches, creamy mac n' cheese, flavorful baked beans, and our star, slow-smoked brisket. Order online for a mouthwatering feast at home!